About Us
Bella Vita is a lifestyle and interiors brand with focused intensity on customer experience, quality services, and unique products to make homes and lives more beautiful.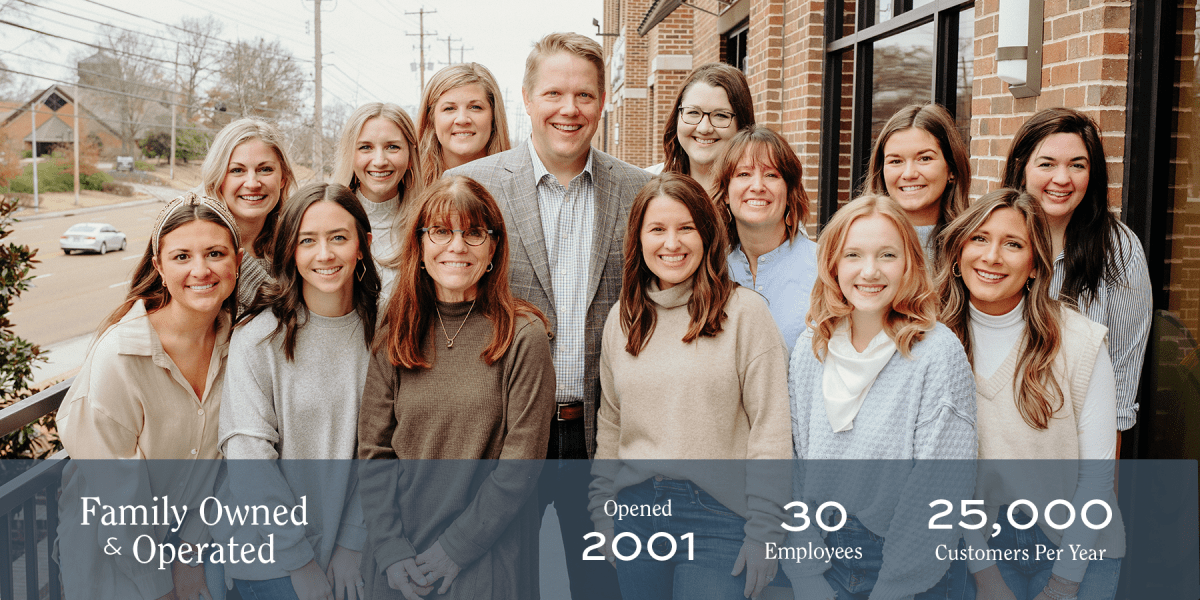 Our Values

1
Character Counts
Our reputation matters more than the bottom line; right is right, wrong is wrong.
2
Excellence in the Ordinary
We are faithful in the little things.
3
Tribe
We expect trust, communication, and growth.
4
Intentional Gifting
We foster relationships by gifting our time and resources.
5
Fear Not
We will not make decisions based on fear.
6
Serve
We will deliver "wow" through service by anticipating customer needs.
7
Family
We balance family and working hard.
8
Never Give Up
We face challenges with unyielding determination.
9
No Gossip
We hand negatives up and positives all around.
10
Self-employed Mentality
We all care and take responsibility like we own the place.
11
Celebrate Success
We give praise where praise is due.
12
Shatter Ceilings
We impose our will on the marketplace.

"Love, love, love this store! It is absolutely gorgeous and they have such a wonderful selection. From pottery to jewelry to bedding, they have it all! Plus, their staff is so helpful! I was looking for a gift and they went above and beyond to suggest things that hadn't even crossed my mind! Thanks for your excellent service and selection!"
Anna
- Germantown, TN
"Awesome shopping experience! I really don't like shopping, but the very nice people at Bella Vita made it so easy :). They helped me find perfect gifts for three of the people on my Christmas list in about 20 minutes. And they wrapped them for me! Love this place!!!"
Jonathan
- Memphis, TN
"I always enjoy my time when I come to Bella Vita. Love the friendly people and the beautiful store!"
Sandra
- Collierville, TN
"This store is a true gem hidden in the heart of Germantown. They have an awesome collection of gifts, but my favorites are the candles and room fragrances. It was definitely worth my time to stop in and check out their beautiful shop. The staff was very friendly helpful! A+++"
Michael
- Memphis, TN
"Such a pleasant shopping experience! They take time with each customer, which is not very common anymore. Will definitely return soon!"
Vickie
- Germantown, TN
"We live out of state and only get to visit a few times a year--we absolutely LOVE Bella Vita and their precious ladies. Several even recognize us from our visits. My husband makes it a point to place a big BV order for his clients each year simply because we have such an excellent experience with them. Thanks for your excellent customer service and thoughtfulness!"
Jonathan
- Kentucky
'This place is great!'
John Smith
- Jupiter, FL
Meet the Tribe
It's high time you got to know us beyond our names
The Owners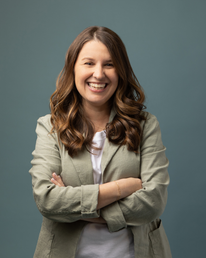 Stephanie
Owner
Owner, visionary, and the girl in charge, I've owned Bella Vita since 2001! You can usually find me in the store checking on customers, employees, shipments and everything in between. When I'm not at Bella Vita, I love squeezing in a little extra time with my two munchkins, Sage and Steele. You can contact me directly at stephanie@shopbellavita.com.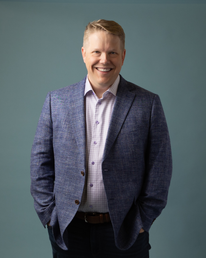 Brent
Owner / Partner
A wearer of many hats, Brent is the co-owner and reason you are reading our website right now. He manages our web office, works with our software vendors, and handles all things tech. He ensures that our store and site stays up and running, both smoothly and effectively on a daily basis. When he's technical wheels aren't turning, he enjoys spending quality time with Stephanie and their kiddos, Sage and Steele.
The Memphis Team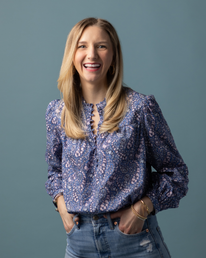 Emry
Bridal Director
Introducing Emry Hayes, our dynamic Bridal Director who joined us on October 28, 2019. Emry thrives in a bustling environment where she can check tasks off her list; her boundless enthusiasm is at its peak when she's spending time with family, enjoying the sunshine, curating unforgettable bridal experiences, and savoring her favorite dish of Salmon Croquettes with black-eyed peas.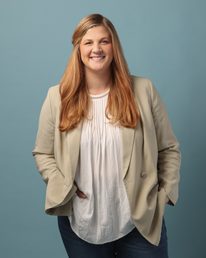 Laura
Employee Development Director
Meet Laura Smith, our Employee Development Director and team member since March, 2012. Laura's role combines buying expertise and employee growth focus. She excels at Escape Rooms and Seven Degrees of Kevin Bacon. Luxurious culinary delights include Dunkin, Whataburger, and grilled cheese.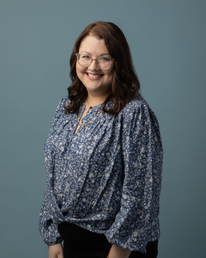 Catie
Sr. Web Fulfillment Specialist
Meet Catie McDermott, our Senior Web Content Specialist driving all things web-related since September, 2019. Chick Fil A keeps her fueled as she crafts engaging online experiences. Uninterrupted productivity and quality time with loved ones fuel her. Catie's dedication and creativity shine consistently as a key player in our web team.
Tammy
ACCOUNTANT
Better known as the bookkeeper queen around here, Tammy is who keeps all of our financial plates spinning. We're not sure where we would be without her! When she's away from the Bella Vita tribe, Tammy can be found outdoors: whether it's hiking, working in her flowerbeds, or even relaxing at Greers Ferry Lake. She also spends time with her poodle pup and enjoys visiting Downtown Memphis.
Jennifer
SALES DIRECTOR
Meet Jennifer Willits, our dedicated Sales Director since 2016, who stands as a beacon of loyalty and leadership within our team. Jennifer's unwavering commitment and positive attitude have greatly enriched our work lives. With her warm smile and engaging presence, she fosters a thriving atmosphere. Jennifer particularly values the supportive and positive atmosphere at Bella Vita.
Meredith
Sr. SO Specialist
Meet Meredith Melton, a vital part of our Inventory team since 2016, responsible for customer and VIP Special Orders. Chick-fil-A and Zaxby's are her top picks. She finds fulfillment in her work and family, valuing focused spaces. Recognition and gratitude fuel her, and she unwinds in comfy pajamas or through deep cleaning late at night:)
Dawn
SALES
Meet Dawn Mokros, our lively part-time Sales Associate since December, 2022. Dawn's enthusiasm shines through in her interactions. Her passion for cooking, art, music, and sports brings a vibrant energy to our team. Dawn's positivity and dedication are evident as she creates a fun and supportive atmosphere.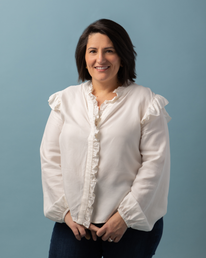 Lorena
INVENTORY DIRECTOR
Meet Lorena Sappington, our meticulous Inventory Director who joined our team in 2021, bringing her analytical prowess and diligent approach to every task. Lorena's precision shines through as she expertly manages our inventory, making sure every detail aligns seamlessly. When she's not meticulously organizing our stock, you'll find her enjoying Greek cuisine and unwinding with the scents of peonies. Her analytical mindset and attention to detail make her an invaluable asset to our team.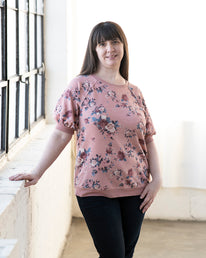 Alexis
INVENTORY ASSOCIATE
Meet Alexis, our meticulous Inventory Processor who ensures a smooth product flow from warehouse to store since January of 2022. She finds comfort in Basil Chicken Pasta. Her creative outlet lies in video games and drawing, while her relaxation comes from staying home and sleeping. Alexis's preference for clear communication and structured plans make her a dependable and valued team member!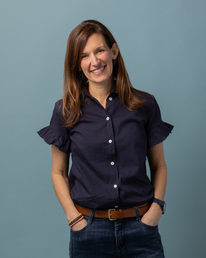 Jill
Inventory Associate / Deliveries
Meet Jill Williams, our dedicated Inventory Associate and Local Delivery Driver who has been ensuring timely arrivals since August of 2022. Her passion for her work is evident in her prompt and courteous service. With a palate favoring Mexican cuisine and a penchant for fish tacos, Jill's dedication extends to keeping up her energy with Skittles and flavored coffee. Clear and respectful communication is key to her success, and a direct thank you is her preferred form of recognition. Jill's commitment to her role shines through her dependable service.
The Nashville Team

Laurie
SALES ASSOCIATE\VISUALS
Our resident handy-woman, Laurie, helps make all of our visual dreams come true! From building our amazing shack to helping our visuals team create merchandise displays, this lady can do it all!
Annabel
BRIDAL COORDINATOR
From dishes they'll use while entertaining loved ones to bedding that makes their hearts sing, Annabel helps our Nashville brides navigate it all! When she's not helping our brides, you can find Annabel hiking the trails and finding the best food spots in town.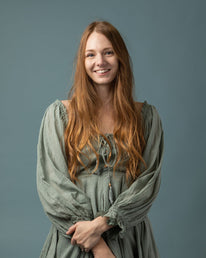 Ashley Fisher
Inventory Specialist
Meet Ashley, our Nashville-based Inventory Specialist since Halloween day of 2023. Ashley maintains warehouse order with precision. She has a penchant for crafting and gardening. Ashley's love for earthy scents and the outdoors enrich her days as she finds solace in Starbucks, balancing work and serene moments. Ashley's organized approach is an excellent fit for our warehouse operations.
Open Positions
Do you believe in good customer service? Are you serious about your job? Can you chat it up with total strangers? We're looking for you!